2021 Clarence Ledoux Umpire of the Year Award
---
---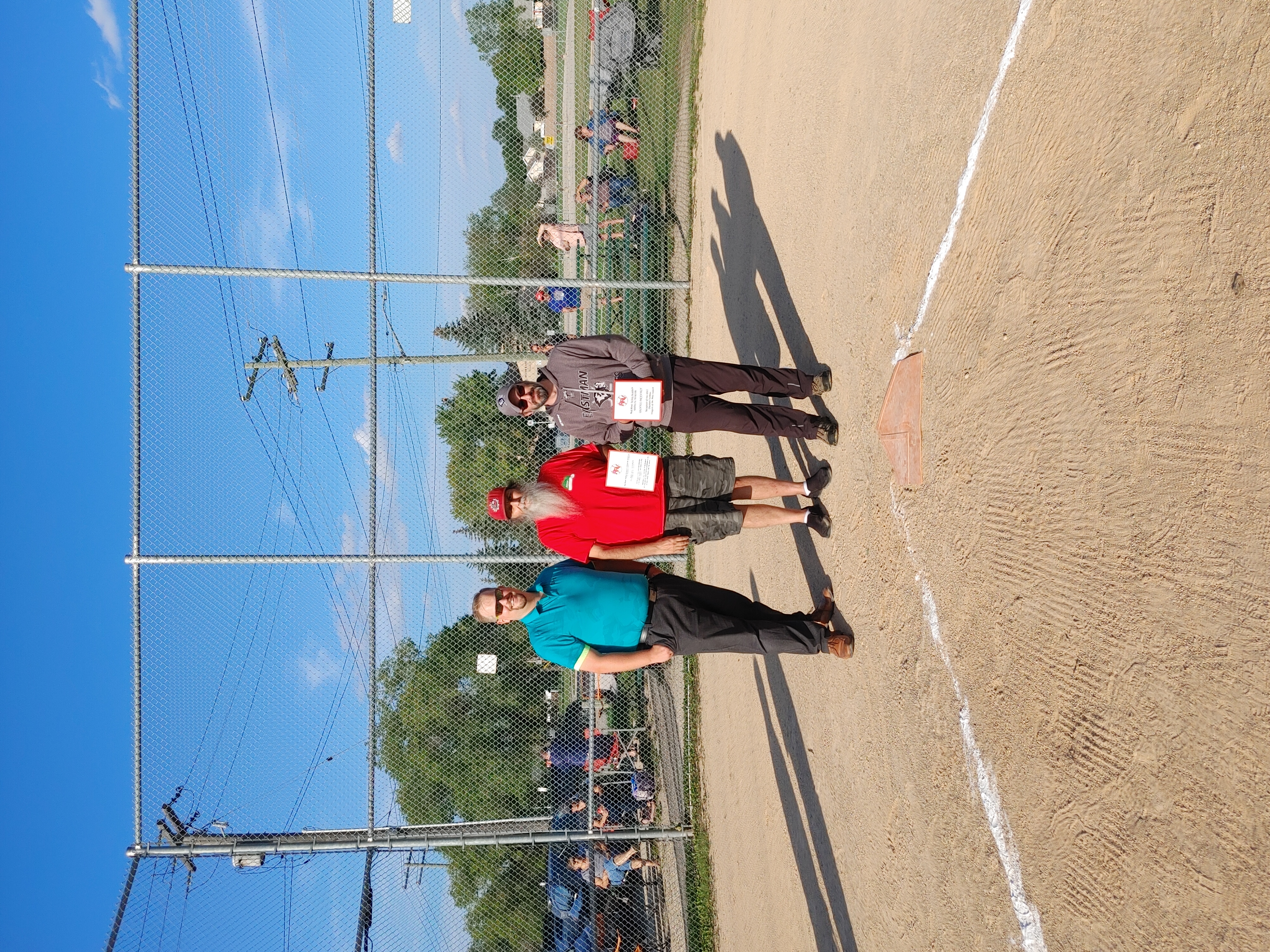 ---
A new annual award is up for grabs in Red River Valley Baseball. The league has created the Clarence Ledoux Umpire of the Year award to recognize the efforts of RRVB umpires both on and off the field.
In its creation the league took the opportunity to recognize one of the longest serving and hardest working umpires in Manitoba. Clarence Ledoux has been involved in Red River Valley Baseball for well over 20 years. Apart from serving as a level three umpire, Clarence has held the role of Umpire in Chief and Umpire Assignor for much of his time with the league. He also recruited his son Eric as an umpire, who would also go on to serve as Umpire in Chief for a period of time. Before the age of social media, Clarence was known to call an entire year's worth of registered players to recruit them as an official.
But his efforts did not stop there, as during the season he was dedicated to meeting with and working alongside every umpire he recruited. He brought a personal touch to officiating, earning him the nickname Umpire Whisperer, which has allowed RRVB to maintain some of the strongest umpire numbers across the province. In 2011, Baseball Manitoba recognized his efforts when he was presented with the Umpire Award for Merit. While Clarence has taken a step back from actively working games the past two seasons, he continues to certify and mentor umpires in RRVB.
On August 31, 2021 the Clarence Ledoux Umpire of the Year award was presented to Dennis Brannen. Dennis is a level three from Beausejour who was one of the most active umpires in the region in 2021. Apart from his efforts on the field, he also assists in recruiting umpires from outside the City of Winnipeg, including his son Jacob who serves as a level two umpire in the region.
Please join us in congratulating both Clarence and Dennis in the creation of the Clarence Ledoux Umpire of the Year award.